TSUKIJI Restaurant
Tsukiji Restaurant serves premium Japanese cuisine prepared by Chef Toshiro Okajima and his team since 1989. Located on the 3rd Floor of the Milkyway Building on Arnaiz Avenue, Makati.

Our Chef
CHEF TOSHIRO OKAJIMA was born in Tokyo Japan. From a young age, Chef Okajima was fascinated with seafood. He started his career working at the world renowned Tsukiji Fish Market, buying fish and seafood for a Tokyo sushi shop where after many years he worked his way up the ranks to Sushi Chef . For more than 20 years Chef Oka has been at the helm of Tsukiji's sushi counter where he warmly greets each guest ready to share the freshest and best seafood from Tokyo's Tsukiji Fish Market.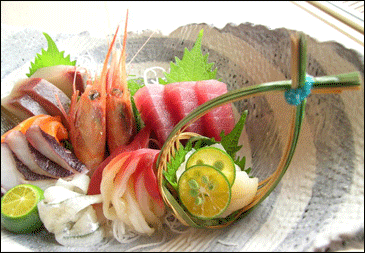 Tsukiji Restaurant serves premium Sushi and Sashimi sourced from all over the world. Always available are Hontoro (Mediterranean Fatty Bluefin Tuna), Uni (Fresh U.S. West Coast Sea Urchin), Hotate (Canadian Scallop), Hamachi (NZ Yellowtail), Botan Ebi (Greenland Spot Prawns), Local Tuna (Maguro from General Santos City), Sake (Norwegian and Tasmanian Salmon) and a number of special seasonal seafood. Be sure to ask Chef Oka what's new for the day. All Sushi is made with special Koshihikari rice.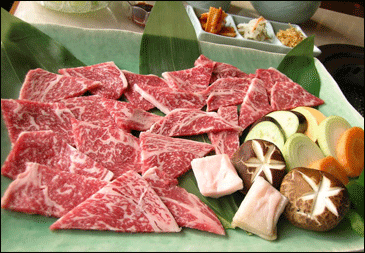 Simply translated, "Yaki" means grilled and "Niku" means meat. Tsukiji's Yakiniku room has special smoke-less grilling tables where guests are invited to cook their own specialty beef at their leisure. Choose from a selection of Ohmi Wagyu Beef and U.S. Snake River Farms Gold Label Kobe-Style Beef.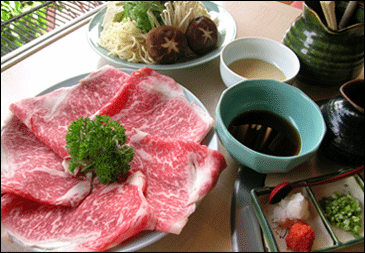 Enjoy delicately sliced Ohmi Wagyu Beef or U.S. Snake River Farms Gold Label Kobe-Style Beefcooked in a hot pot with Gomae and Ponzu Sauces for Shabu Shabu or simmered in our special sauce for Sukiyaki.

Tsukiji is open daily for lunch and dinner. Private Rooms are available for groups of 5 to 30.